Our Mission
At Moe Puppy, we are more than just a pet care company. We understand that your pets are not just animals, they are family. That's why we take pride in creating all-natural shampoo products that are made from plant-based ingredients, with your furry loved ones in mind.
Our Products
All-Natural Ingredients
We know that you only want the best for your pets, which is why we use only the finest ingredients in our products. Our shampoos are free from harsh chemicals like sulfates and parabens, ensuring that your pet's skin and fur are safe and healthy.
Promoting Health and Happiness
We care deeply about your pet's well-being, and it is our mission to provide products that promote their health and happiness. We believe that a happy pet means a happy home, and we are committed to being a part of your pet's journey.
2000 +
Sales on First Month
100k +
Pet parents served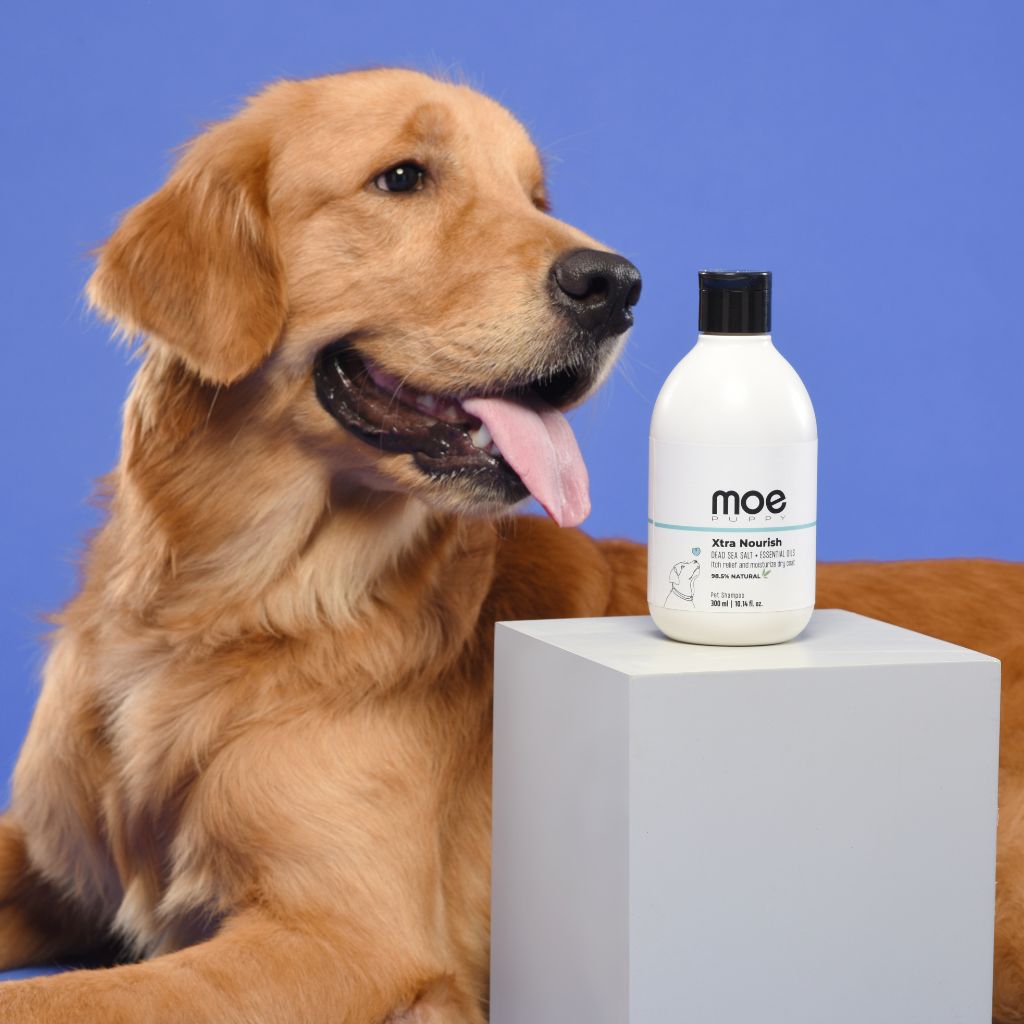 About Moe Puppy
Bring home Moe Puppy for a wholly organic and luxurious pet care experience. Our team of experts and pet lovers have spent years creating products to bring to the Indian market: a grooming range worthy of your pet. Every bottle is designed with your pet's safety and health as the top priority. Our revolutionary products are made with only natural and premium ingredients that no other pet product can offer. Our products are also rigorously tested in order to ensure that your pet receives the best care and that their safety is always the number one priority. With Moe Puppy, you can rest assured that your pet will receive a premium pet care experience tailored specifically to their needs.
Explore our products